Thanks to everyone that came along to the last meeting. It was a very lively and upbeat way to start the year! Please find the minutes of the meeting below as drawings! Thanks to Chris for taking them. 
Here's a bit of follow up information from Anna on bike generators:
At the last meeting there was lots of interest in the sorts of activities we could do as part of the new Transition Towns led Sustainability Week. If you would like to be part of a sub group to further develop these ideas then please let me know.
The next meeting is on Thursday 8th Feb at 7:30pm in the White Rock hotel. The meetings take place on the second Thursday of the month which means the next dates for your diary are: Thursday 8th March, Thursday 12th April and Thursday 10th May.
If you haven't come along to any meetings before but would like to come along then please do join us!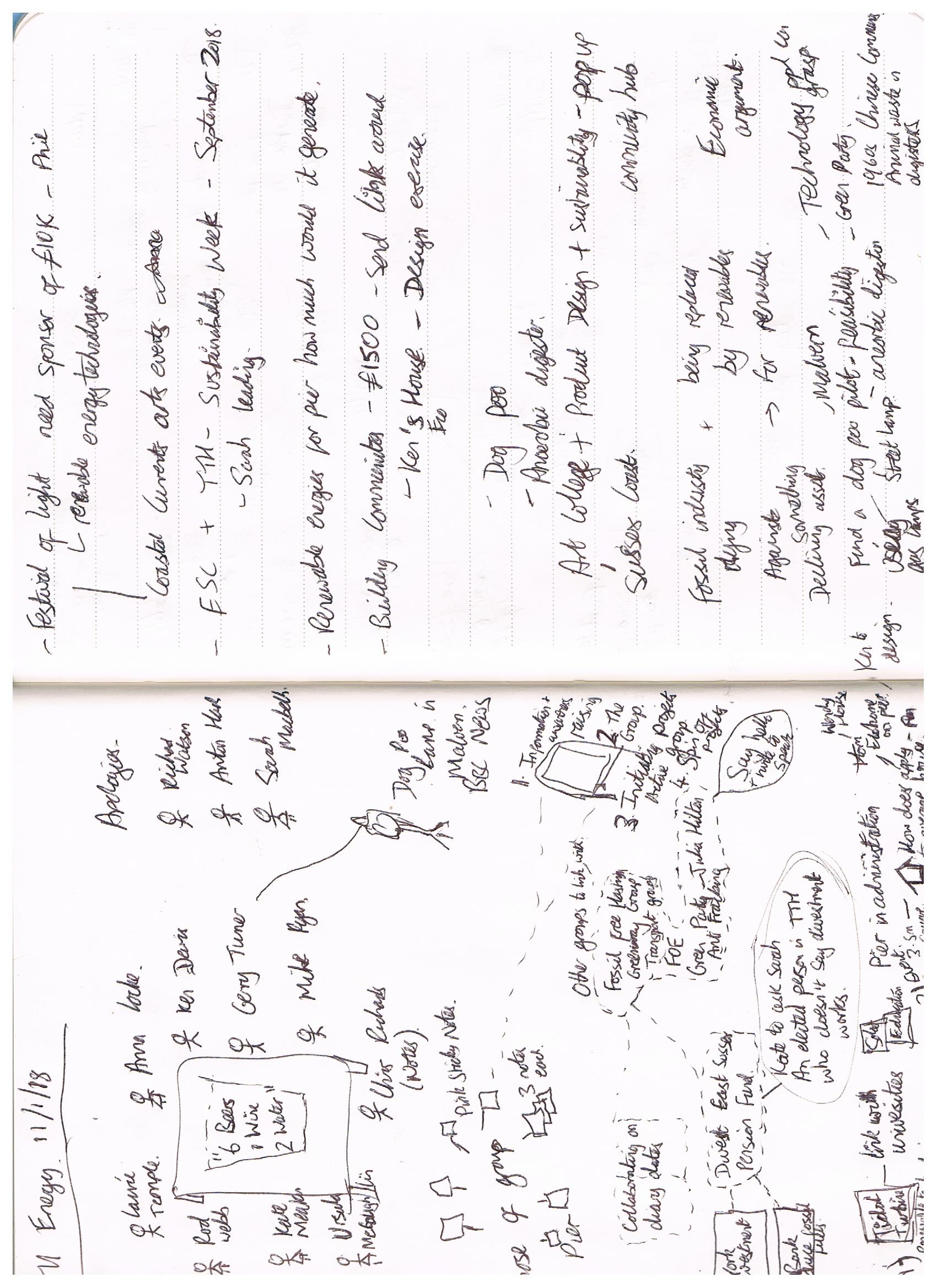 Please follow and like us: