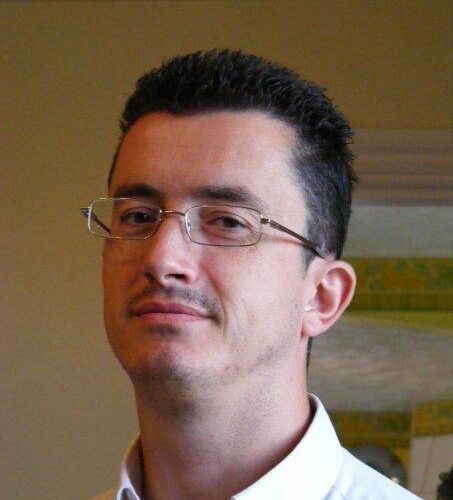 The French Delicatessen was created in 2007 when one of my colleagues and I joined forces to offer great French cheeses to the Kentish gourmets.
We were later joined by Ansar and Stephanie.
 We are present on a lot of Kentish markets (see  Our Markets).
 In our stalls you will find our usual range of products such as Cheese, Charcuterie, Saucissons, Garlic, Olives etc…
We also provide bread baked daily and new products like Foie Gras from the South West of France, Nougat and Calisson (Ground Almond Sweets), Chestnut spread and more other delicious French food.
We source as many products as we can from small farms and producers, and get the rest directly from Rungis (the largest wholesale market in the world for fresh products), situated just a few miles south of Paris and where the vast majority of food retailers and restaurants in France get their products.
Our cheeses are then matured locally in Kent and sold at their peak to ensure a truly satisfying French treat.
You will be surprised to see that we are cheaper than France.
I went to Marseille few months ago, they have a lovely daily market, they retail the pink Garlic at 15 Euro, you can find it at our shop for only £10.
I spent my last summer holidays in Britanny, 45 Euro per kilo for the Comté, we sell it from £25/kg,…..
So why waste time and money by going to France?
Come to see us in our markets .
Bon appetit!