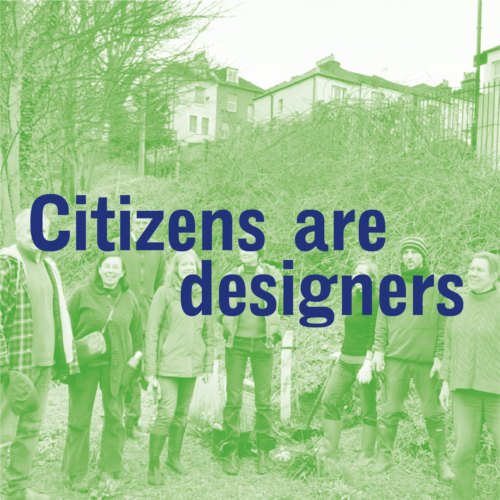 How can we re-imagine our relationship to growing and the land, live more sustainably, and nurture a more caring culture?
Transition Town Hastings is taking part in the Care & Citizenship project with the De la Warr Pavilion in Spring 2021.
Sarah Macbeth and Anna Locke have produced a shareable resource (download below) to support people to be designers of local, place-based community action. The resource is a step-by-step guide to joining forces, solving problems and gathering skills and materials to make positive interventions that help the community to flourish.
This project is focused on creating a forager's garden in an urban area but the resource can be used by anyone with an interest in getting to know their local surroundings and developing ideas to create change.
Sarah has created a companion audio walking guide, A Walk in Search of our Common Land, specifically for people to use in the Bexhill area. The guide takes you on a journey to identify common land, currently underutilised, that has the potential to become an urban forager's garden. It contains a series of open questions that connects to the De La Warr Pavilion's collective storytelling mapping tool Town Tales, Home Stories.
Meanwhile, Anna is offering an Urban Forager's Garden Design Workshop. On the workshop you learn how to plan, plant and maintain a forager friendly garden as a way to build a healthier community.
To get the most from this project, download the resource, use the audio guide (or download the transcript below) and complete the design workshop to begin to realise your ideas for a forager's garden.
Download the resources