Transition Town Hastings have a portfolio of projects related to sustainable solutions in the local community. We actively encourage local people to get involved, supporting the projects with volunteering or promotion. We are always interested in collaborations with local organisations, individuals and businesses.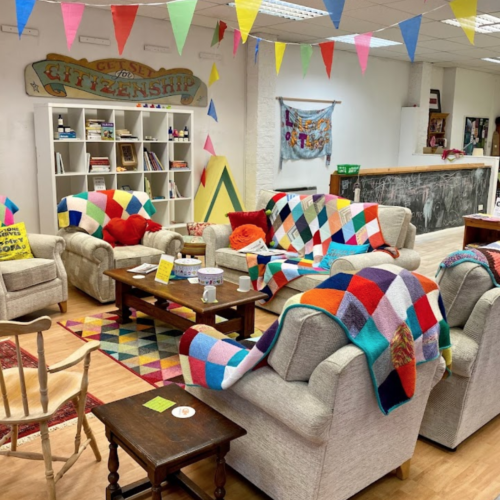 An initiative with Energise Sussex Coast, the Green Room is a physical space to grow a network of organisations and individuals working for a sustainable future.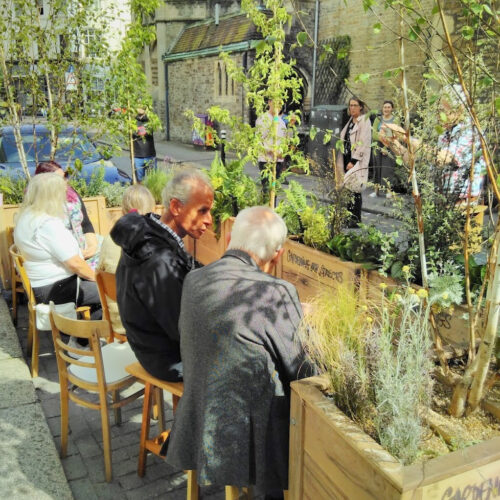 Gardening Our Streets is the first seed of the Hastings Garden Town programme to be sown in the town centre by local people!
Installing community compost bins in Hastings & St. Leonards so that people without a (suitable) place are able to recycle compostable food waste.
A great way to transform public space, connect with others and create beautiful and biodiverse spaces.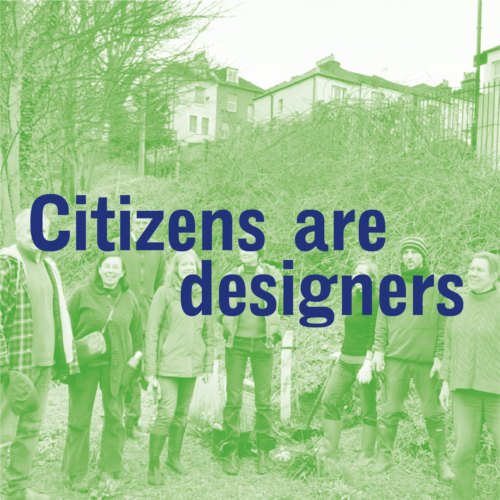 A shareable resource to support people to be designers of local, place-based community action.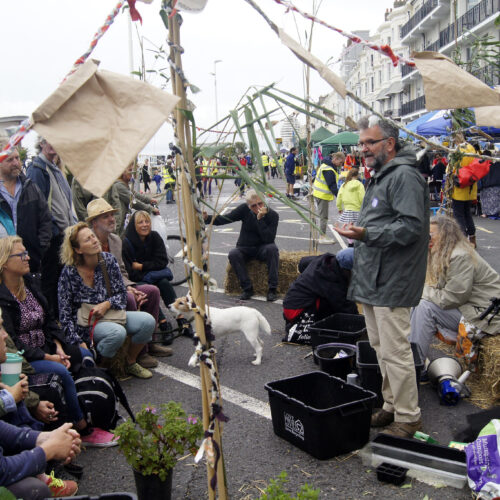 Sustainability on Sea festival & Car Free Day
Celebrating the vibrant sustainable projects, businesses and campaigns across Hastings & St Leonards.
Mosaic near St Leonards Warrior Square Station designed and created by the community.