A Transition Town project, designed and created by Emma Harding & the local community. August 2019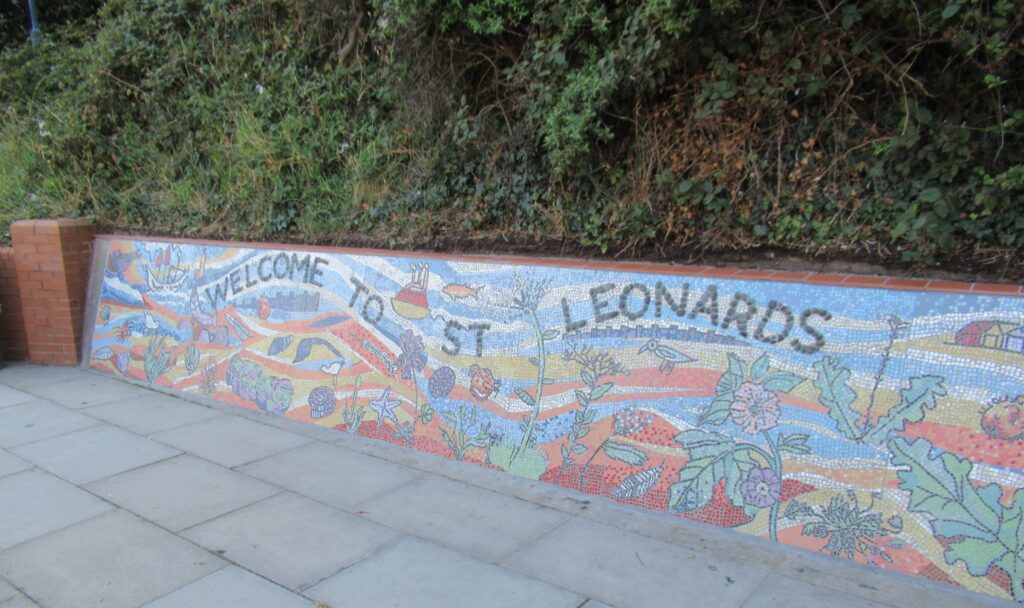 The idea for the Seaside Mosaic was born amongst Transition Town volunteers working on the Community Garden behind Warrior Square station. They wanted to embellish and bring to life the area in front of the Station where a couple of old phone boxes had been removed, and was by then looking barren, overgrown and prone to accumulating rubbish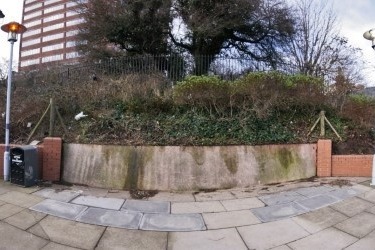 PREPARATION and FUNDRAISING
Codenamed "Meet you by the Mosaic", the project started in 2016 with a street survey carried out amongst the local community and immediate neighbourhood of approximately 100 participants, and an online survey with over 30 respondents: the overwhelming response was that it would be a positive addition to the area. Southeastern Railway, managing the site, gave their wholehearted approval, and fundraising began.
Generous contributions were collected from:
Corporate and commercial donors including: Tesco ("Bags of Help" campaign), Trinity Wholefoods, The Cooperative Store
An online Crowdfunding campaign
Private donations.
Funds were raised between 2018 and the first half of 2019, to cover a budget of approximately £3,000.
CONCEPT and EXECUTION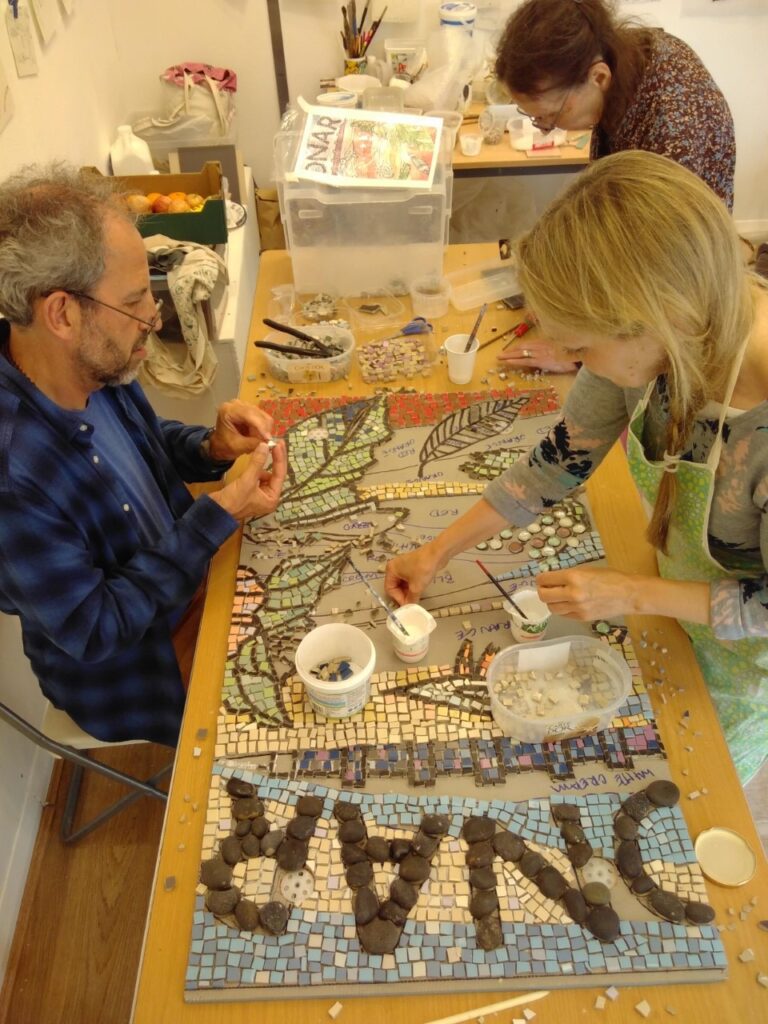 Following up from an initial concept by Emma Frankish Law (from Mosaic Malarky), local mosaic artist Emma Harding was then commissioned to complete the major task of coordinating the design and creation of the actual mosaic.
A Beach Walk was organised on in early June with about 20 adults and four children, to identify foods to forage on the beach (Sea Kale & Wild Rocket etc), lead by fungi expert Geoff Dann. Participants then made several drawings of plants, seashells and other marine-themed subjects they had found. Then a drawing session at the Seaview Wellbeing Project was facilitated by Alison Cooper and in parallel local children were being encouraged to post their designs at various collection points. Drawings were then arranged by Emma into a full draft of the mosaic design, split into eleven panels.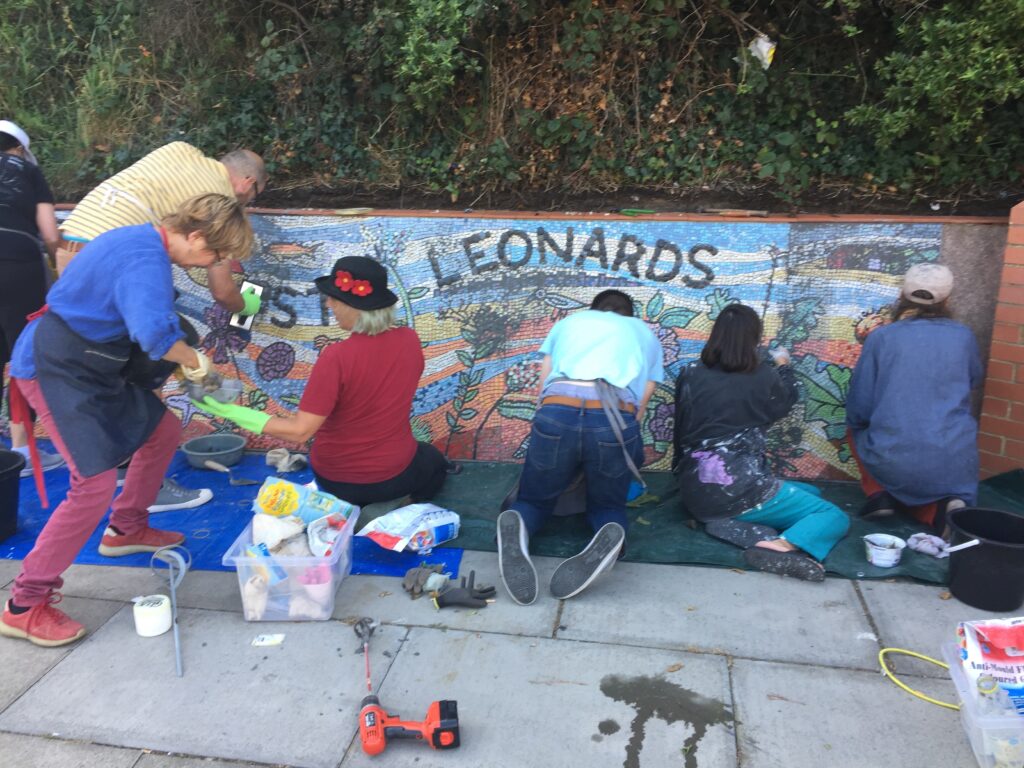 The actual crafting of the mosaic was carried out over 2 weeks of workshops in June 2019 at Zoom Arts with participants from Woodcraft Folk & kids, many pupils from the local St Pauls school and the general public. This involved cutting ceramic mosaic tiles, drawing out panels and gluing the tiles into place. Some 150 people took part over this period, with the support of about 10 volunteers.
The panels then needed some more 'fine tuning' which was carried out by Emma and a few very committed volunteers ……. and then, on a fine day, the panels were fixed to the wall and grouted in situ on 18th Aug by about ten volunteers and even one passer-by joining in! This was followed by more cleaning, more grouting, more cleaning and finally sealing. Phew! All in all the whole process took about 6 weeks!
INAUGURATION PARTY
The Mosaic celebration party was on Saturday 24th August 2019, with some 50 participants including many of the volunteers, donor representatives and ribbon cutting by Hastings Mayor Nigel Sinden. Lovely home-made cupcakes and lemonade were offered, and all celebrated this truly wonderful addition to our local landscape, made by and for the community.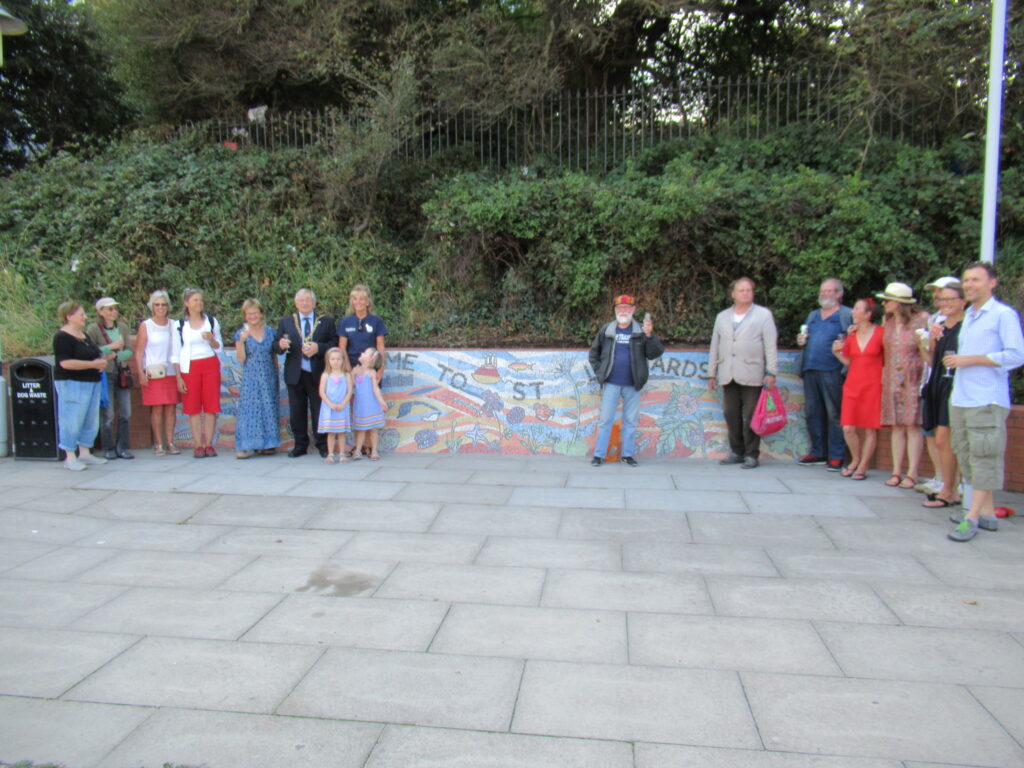 Special thanks all the funders, to Emma Harding, Emma Frankish Law, Alison & Françoise Cooper, Tracy Johnson, Geoff Dann, Gavin Murley, Chris Dodwell and all the committed volunteers who donated many hours of patient work towards this lovely project.
If you wold like to find out how you can join Transition Town Hastings volunteers in any of the many projects focussed on community and sustainability, please visit www.transitiontownhastings.co.uk.