On November 27th, members of Transition Town Hastings, Hastings Greenway, 1066 Cycle Club, Hastings Urban Bikes and other cyclists joined forces to protest about the delay to the implementation of a cycle path in Alexandra Park. The park route was approved in January 2016, and promised by Autumn 2016, but nothing has happened yet.
"We had 4 to 84 year old people riding bikes through the Alexandra Park route on Sunday, the benefits of cycling are for everyone. ESCC and HBC need to provide safe routes, so everyone who wants to, can feel confident to ride a bike in Hastings, whether that is to work, school or the shops."

Tim Godwin
Hastings Urban Bikes
Those attending unofficially 'opened' the cycle path and cycled courteously through the park following the proposed route.
View the park cycle route here.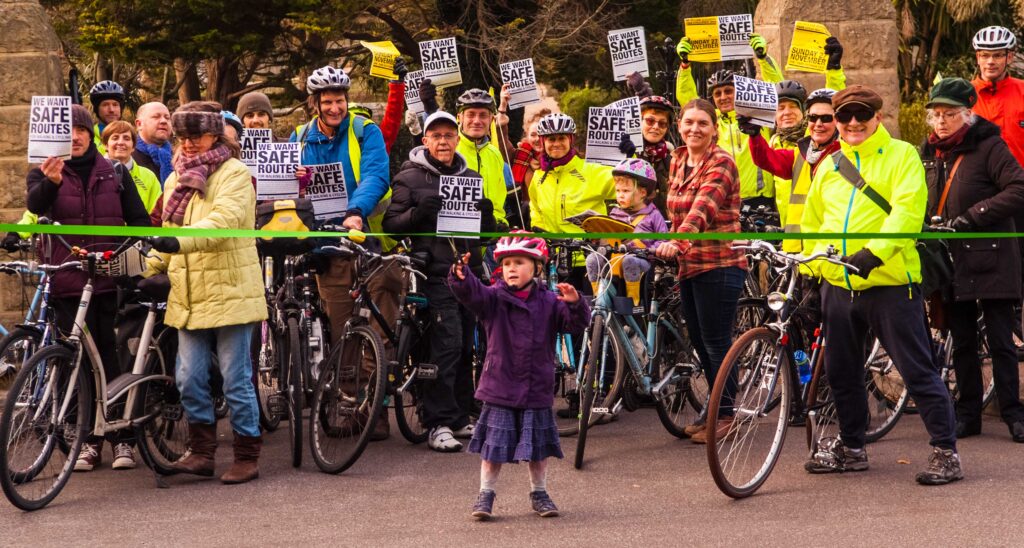 This is part of a wider issue where safe cycling and walking routes throughout the town are still not being delivered.
The 2014 Hastings Walking & Cycling Strategy was intended to improve "The health and well-being of the local community" and "To develop a culture of walking and cycling".
In nearly two years since the adoption of the strategy, no progress has been made towards implementing the routes we need. Many of these routes were proposed for the 'Hastings Greenway' network in 2003!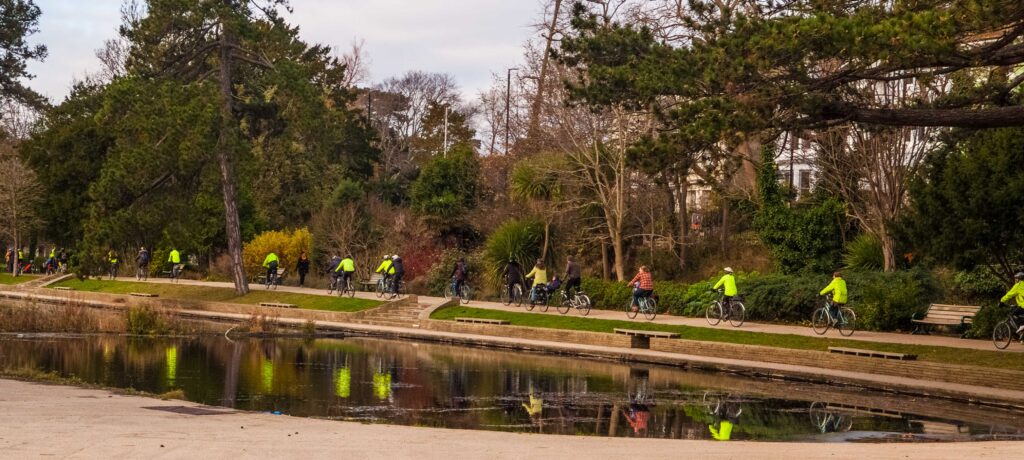 HBC & ESCC need to deliver on their promises to implement a network of good quality walking & cycling routes. Community groups like, Transition Town Hastings, see the importance of safer, healthier and more sustainable transport options.
"Sunday was the first time that I have cycled in Alexandra Park and it reinforced my view about just how valuable and needed is this Cycleway & Greenway route through the Park . It avoids very unsatisfactory busy roads with dangerous junctions and will make the journey so much safer for cyclists and allow families and less confident cyclists to enjoy a really nice off road cycle route. The local authorities need to get on with it and complete the approved route."

Ian Sier
Hastings Urban Bikes
Please follow and like us: