Oct
17
Tue
2017
Green Drinks in Ore Valley
Oct 17 @ 6:00 pm – 10:00 pm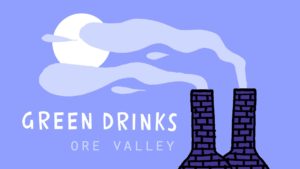 BYO drinks/snacks
•Bonfire & BBQ
•Solar battery generator powered apple press- bring apples for juicing!
Kids welcome- under close parental supervision!
This time we are slightly harvest themed- any locally produced food and drink to share will be celebrated!
A no-agenda, informal meeting of green minded people in our area- all welcome
Oct
22
Sun
2017
TTH Community Garden Open Day
Oct 22 @ 12:00 pm – 3:00 pm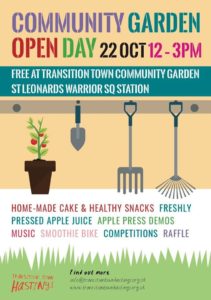 Come and join us for a feast on some of our annual harvest and to celebrate the success of the garden for another year.
We'll be cooking up some of our veggies and providing freshly pressed apple juice.
Music, food, a chance to dig up something for supper and more! Something for all the family – we'd love to see you there.