Oct
22
Sun
2017
TTH Community Garden Open Day
Oct 22 @ 12:00 pm – 3:00 pm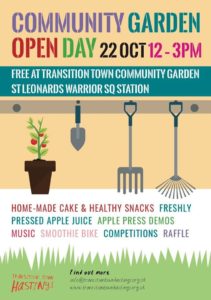 Come and join us for a feast on some of our annual harvest and to celebrate the success of the garden for another year.
We'll be cooking up some of our veggies and providing freshly pressed apple juice.
Music, food, a chance to dig up something for supper and more! Something for all the family – we'd love to see you there.